Various media reported last week that 75 percent of all voters are still unsure between two or more parties for next Wednesday's Lower House elections. With that in mind, the more than 60 participants in the Elections Hackathon, organized by The Analytics Lab and Cmotions, headed to Utrecht last Friday to take part in the second edition of this event. Eleven teams, from the financial, energy, automotive and insurance sectors, among others, tried – despite the still considerable doubts among the electorate – to predict the distribution of seats in the upcoming elections as accurately as possible.
At 14:00, the kickoff was given by the organizers, who had renamed themselves chairmen of the Party of Analyses (PvdA), Volume and Value of Data (VVD), Correct and Sound Analyses (CDA) and the Statistically Organized Party (SGP), among others, for the occasion. The Freedom Party (PVV) was surprisingly absent from the debate. After the polling stations opened, the avid participants analyzed and modeled to their hearts' content. They made use of renowned techniques, including Random forest models and neural networks, but the creative minds also had plenty of opportunity to expend their energy. For example, one of the teams based its predictions on Kamergotchi data and the RDC team relied on their knowledge of the Dutch car market by means of the "Krol correction": the phenomenon that older people buy increasingly hippy cars and thus distance themselves from the 50-plus label assigned to them by the list leader of the older people's party. The correlation between the number of red car sales and the seats for the SP in the so-called 'SP coefficient', also came from the RDC.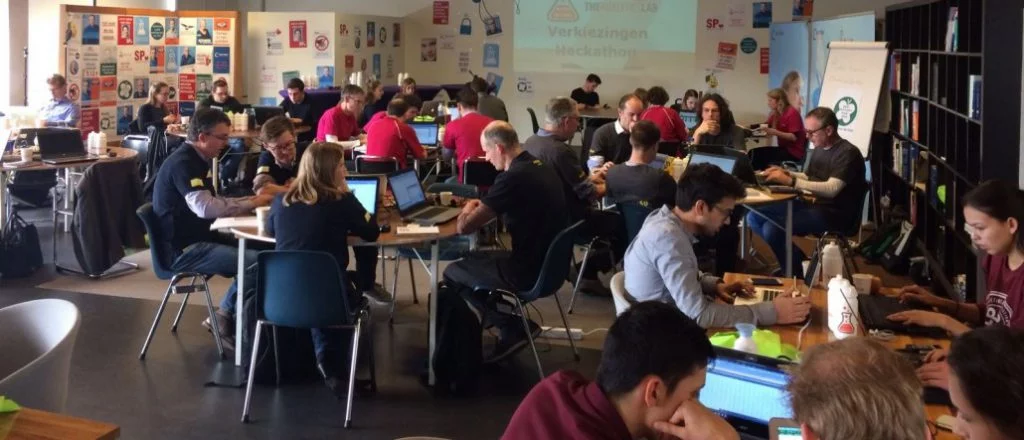 From 17:30 the results from the different parts of the country trickled in to the organization and the votes were counted. After the MARUG (Marketing Association Rijksuniversiteit Groningen) – as befits real students – also neatly sent in their predictions one minute before the deadline, the team captains got ready for the big list leader debate. In it, the participants were asked about their tactics and modeling techniques used. Despite the wide variety of sources and analysis methods used, the participants were fairly unanimous on the seat distribution, with a maximum spread of seven seats for the different political parties. The biggest outlier was the number of seats predicted for the Labour Party by team from the MARUG. Despite this party's opposition to restoring the basic student grant, the PvdA was allocated no fewer than 29 seats in the Lower House by the students.
When the election results are known next Wednesday, the 'Root Mean Square Error' method will be used to determine which team can call itself the winner of the second edition of The Analytics Lab Hackathon and receive the coveted gavel.